The British Government introduced lateral flow tests for detecting COVID-19 in October 2020, when the second wave gathered momentum.
Lateral flow tests gave us a way to test for COVID-19 in our homes, helping control the spread of the virus and save lives. They are now a critical tool in the fight against COVID-19 and are an endemic part of our lives.
When we feel ill, we take a lateral flow test, and the test results determine whether we go out into the world.
Together with vaccines, lateral flow tests are part of the frontline defence in bringing the virus under control. Still, the emergence of highly transmissible variants (Alpha in December 2020, BA.5 omicron in 2022) keeps the virus going.
Many people only became aware of lateral flow tests during the pandemic, but in actual fact, lateral flow tests were invented in 1943/44 and have been in use ever since to quickly identify specific substances.
This article covers everything you need to know about lateral flow tests.
Let's jump in!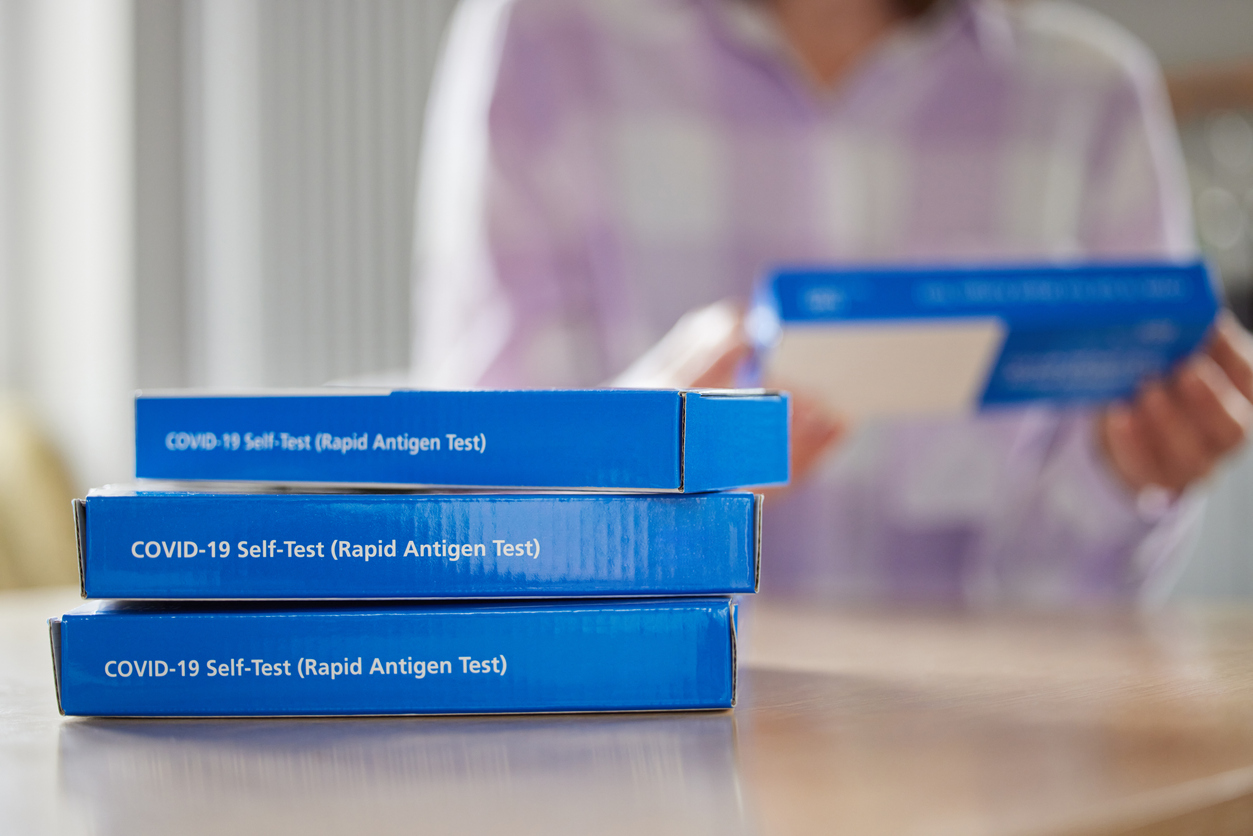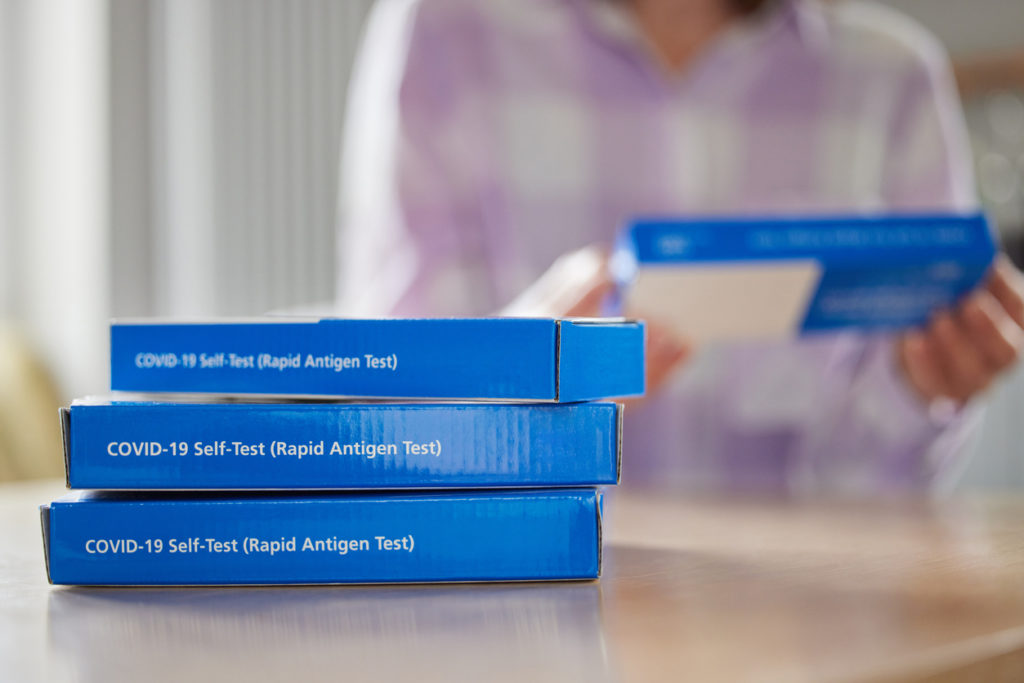 Is A Lateral Flow Test Accurate?
The accuracy of lateral flow tests is regarded as substantive and reliable, but the Office for National Statistics (ONS) does not hold information on the accuracy of lateral flow tests, so we must look to other sources for figures.
A 2021 study by researchers at the University of Oxford, Queen Mary University of London, Institute for Advanced Studies, Vienna, and the Medical University of Graz, found lateral flow tests are 95% effective at detecting COVID-19 in patients with the onset of symptoms.
Additional 2021 analysis, this time from the Department of Health and Social Care, found that lateral flow tests have a specificity of at least 99.9% (specificity is the ability to identify people without the disease correctly).
Regarding reliability, a specificity of 99.9% means that only three in every 10,000 tests will result in a false positive. However, LFTs are not as good as PCR tests because they are faster and taken home, reducing reliability.
Also, the accuracy of tests varies between manufacturers. A review of 64 studies by Cochrane found that antigen tests are 72% accurate for symptomatic people and 58% accurate at detecting COVID-19 in asymptomatic people.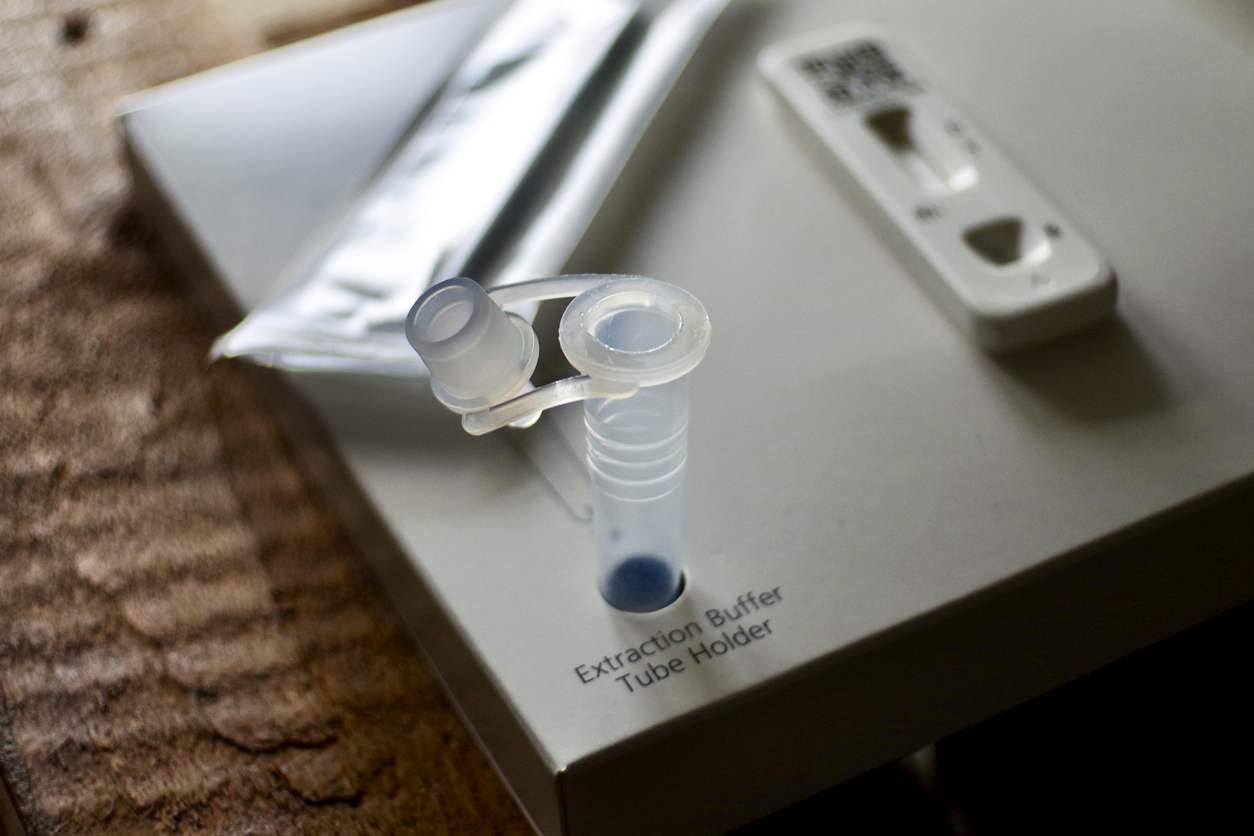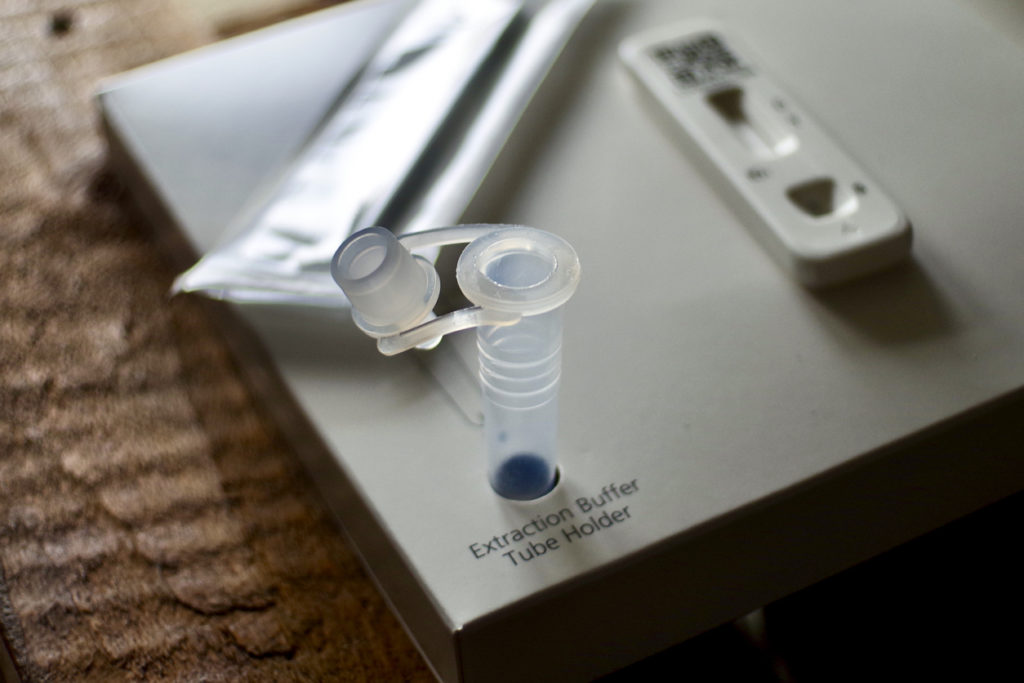 How Do Lateral Flow Tests Work?
A lateral flow test involves taking a swab sample from the throat and nose and suspending the sample in an aqueous solution. The solution is then dripped onto a sample pad, where it moves through the pad over several minutes.
Lateral flow tests look for antibodies that target the SARS-CoV-2 spike protein, so they detect the virus in symptomatic and asymptomatic people.
If target antibodies are present in the sample, binding agents in the sample pad bind to the antibodies at the test line, indicating a positive result.
A test that returns one red line next to the C is negative, while a test with a red line next to the T is positive, no matter how faint. A red line should always appear next to the C – tests with no red line next to the C are void, meaning a new test is required.
It is critical that tests are uncontaminated and taken according to the instructions to assure the accuracy and reliability of the tests.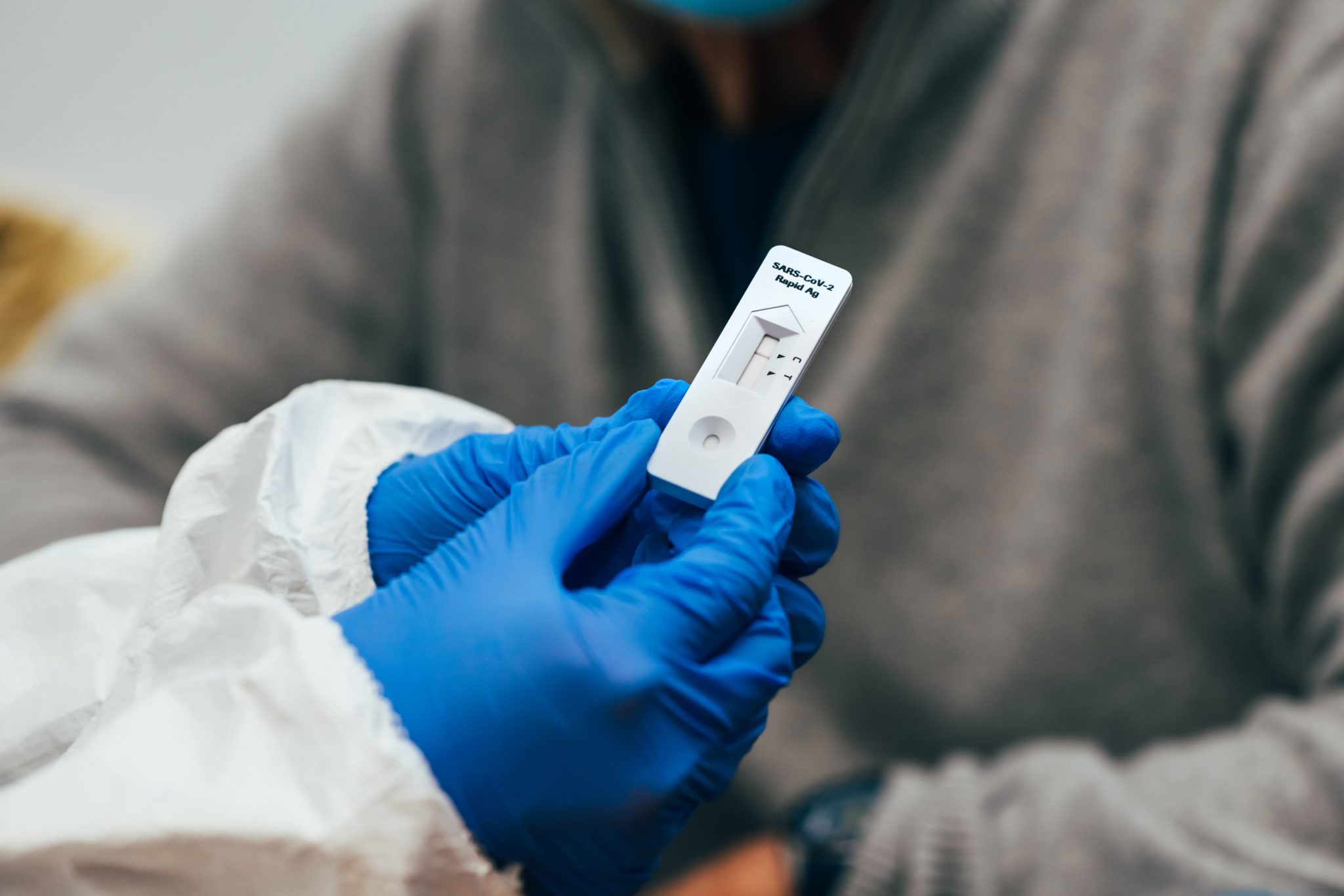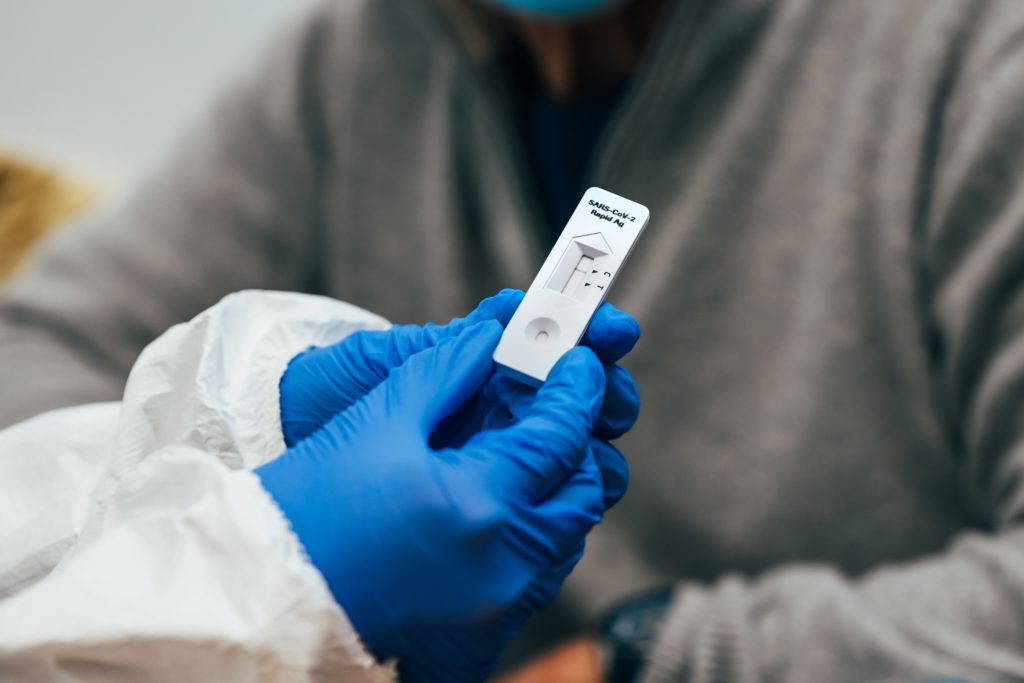 How To Read A Lateral Flow Test
Lateral flow tests have two lines indicated by a C, and T. C is the control region indicating if the test has been performed correctly. One coloured line should be in the control line region (C) with every test.
Two lines – one next to the C, one next to the T – indicate a positive result, and one line next to the C indicates a negative result. Tests without a line next to the C are void, and you should retake the test more carefully.
Lateral Flow Test And PCR Test – What's The Difference?
The obvious difference is lateral flow tests provide a result at home within 30 minutes, while PCR tests are sent to testing laboratories.
Lateral flow tests are for people wanting to check if they have COVID-19 quickly. In contrast, PCR tests provide a definitive result and are typical for official purposes like immigration and competing in sports events.
PCR tests are the golden standard of COVID-19 tests because they are nearly 100% reliable – lateral flow tests have more variables for reliability, the main one being that the test is taken in a non-clinical setting at home.
However, when taken correctly, lateral flow tests have comparable accuracy to PCR tests and are substitutable for non-official purposes.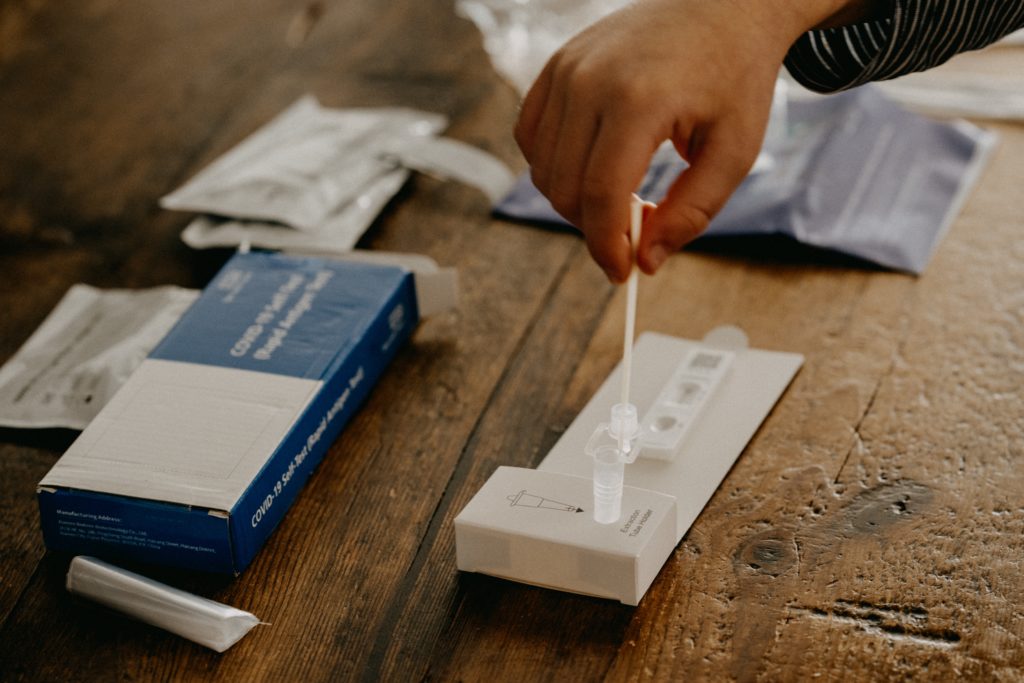 Lateral Flow Test vs PCR
The most significant advantage of lateral flow tests is they enable self-testing at home, eliminating the requirement to drive to a testing facility. Additionally, lateral flow tests provide a result within 30 minutes, letting people get on with their lives.
PCR tests are sent to testing facilities with a turnaround time of 24 to 72 hours, depending on the facility's capacity and test priority.
When the COVID-19 pandemic exploded in 2020, PCR testing was the only reliable way to test for the virus. Lateral flow tests have proven reliable, reducing the requirement for PCR tests in most situations.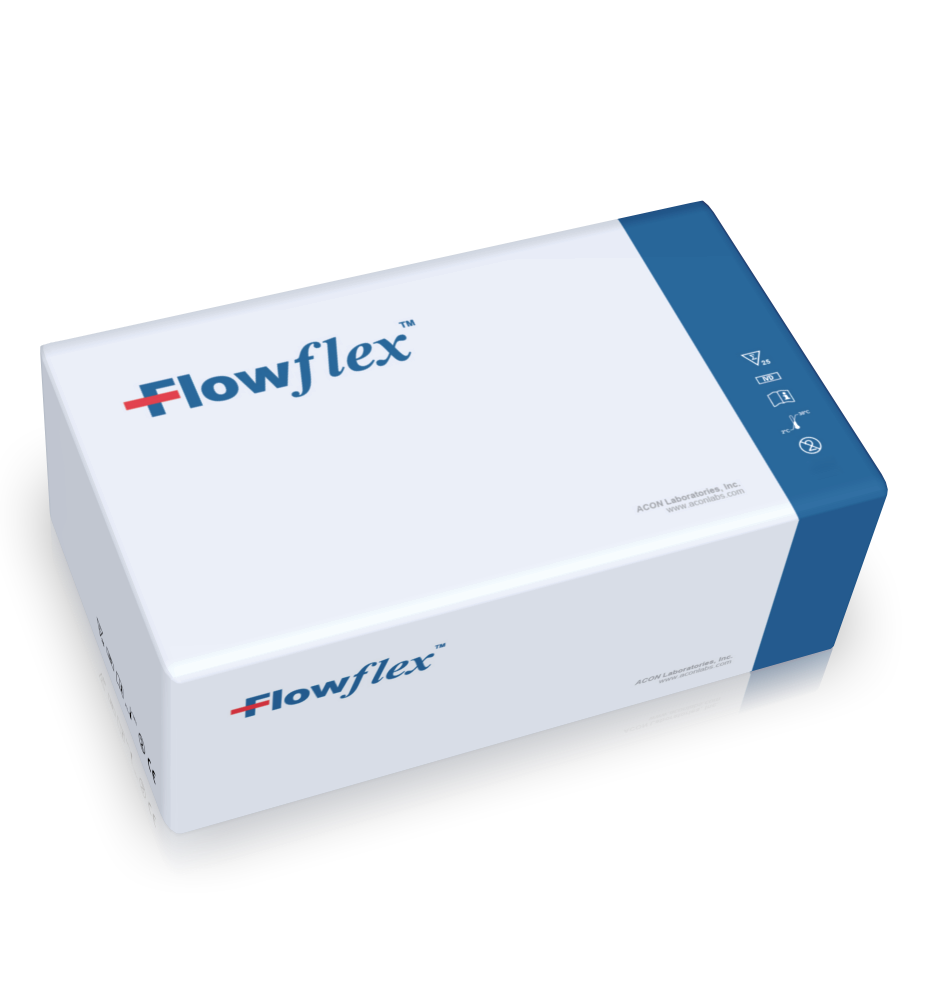 Where To Buy Lateral Flow Tests
You can buy professional use only lateral flow tests with Sterimax – we supply Flowflex antigen tests, which provide a result within 15 minutes.
Professional use tests are designed for healthcare professionals. Our tests have a sensitivity of 97.1%, a relative specificity of 99.6%, and an accuracy of 99.3%.
If you are not a healthcare professional, you might qualify for free lateral flow tests with the Government if you:
Have a health condition eligible for COVID-19 treatments
You're going into hospital
You work in the NHS or adult social care
Otherwise, you can buy COVID-19 home test kits from reputable pharmacies. We recommend looking online for the best prices – you will usually pay between £10 and £15 for a five-pack testing kit and up to £30 for a ten-pack.
Beware of buying fake tests on auction websites, and always check online store reviews to ensure that people are getting an excellent customer experience.
If you found this article helpful, read our guide to protective face masks.